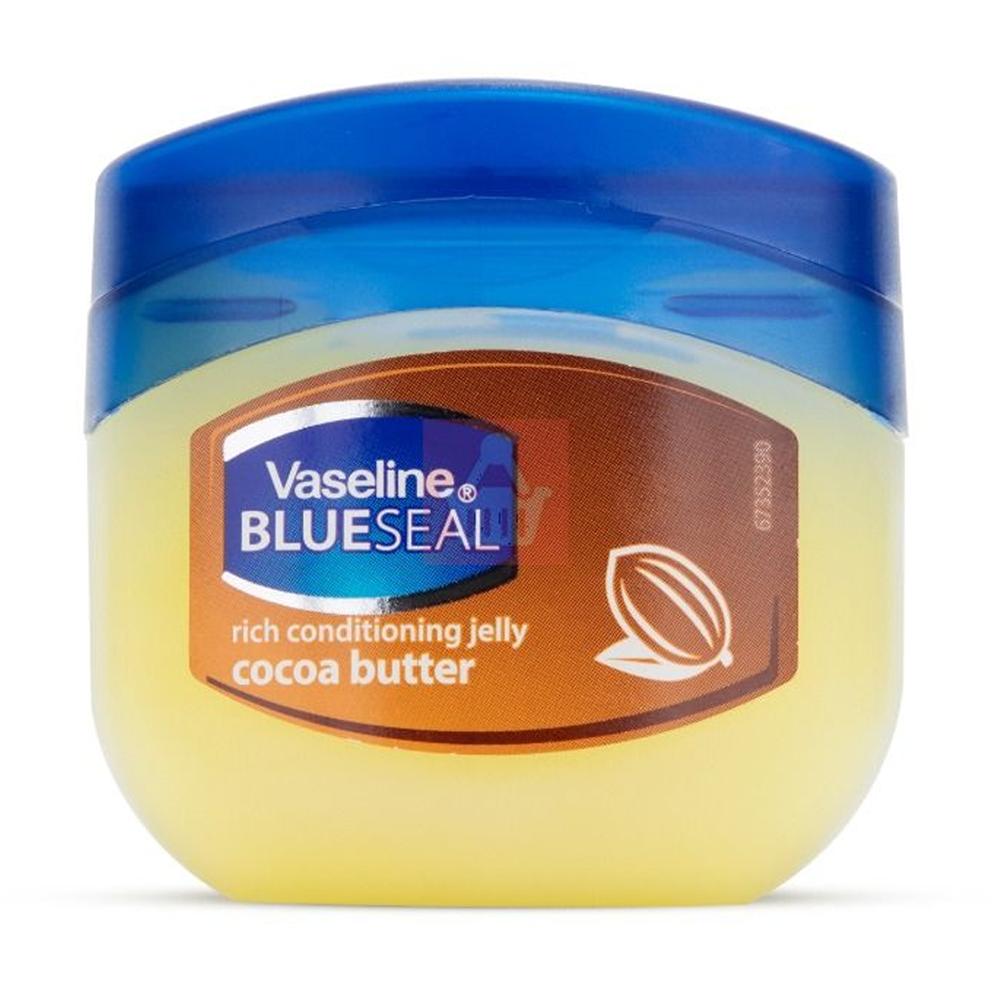 Vaseline Blue Seal Rich Conditioning Cocoa Butter Petroleum Jelly - 50ml
Category: Health & Beauty |Brand: UNILEVER
Specifications:
Brand :

Vaseline
Product Type :

Jelly
Ingredients :

Petrolatum, Theobroma Cacao (cocoa) Seed Butter, Fragrance, Benzyl Alcohol, Butylpheny Methylpropional, Coumarin, Hexyl Cinnamal, Limonene.
Capacity :

50ml
Country Of Origin :

South Africa
Sorry, this product is not available at the moment. We will restock as soon as possible.
Description
Unadulterated Skin Jelly from Vaseline Formulated with 100% unadulterated petrol jam, this skin protectant gives your dry skin enduring dampness. Its triple-cleaned progressed arrangement feels delicate on your skin. It gives you smooth and surprisingly looking skin keeping away from dryness and forestalling pore obstructing. It arrives at your most profound skin cells and secures in the dampness giving you supported and sound skin. Regardless of whether it's your heels, lips or your hands, the compelling skin protectant holds your skin back from drying, windburns, scratches, and cuts. It is extraordinarily intended for bothersome dry skin and is ideal to use during the unforgiving winter season.