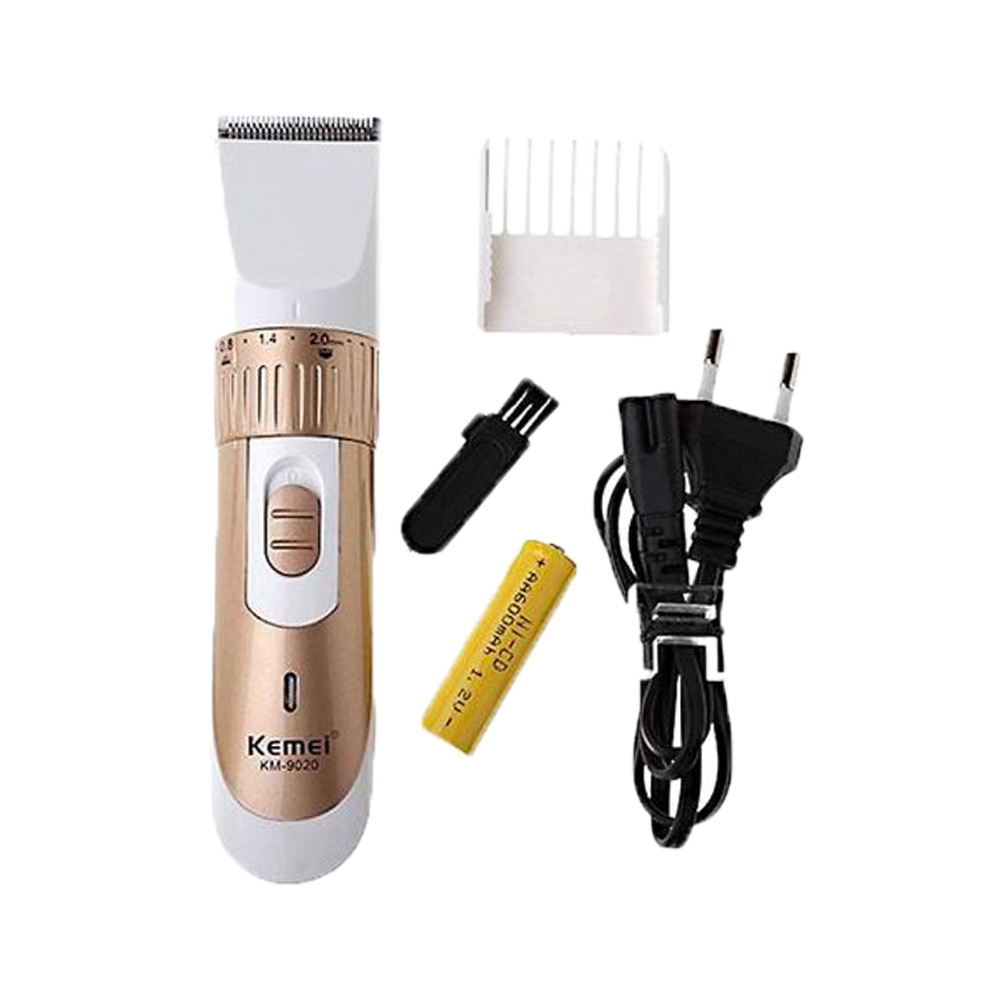 Kemei KM-9020 Rechargeable Beard Hair Trimmer For Men - White And Burly Wood
Category: Shaving & Grooming |Brand: KEMEI
Specifications:
Brand :

KEMEI
Product type :

Hair Trimmer
Model :

KEMEI KM-9020
Material :

Steel Head And ABS Shell
Power :

3W
Voltage :

50Hz
Frequency :

220-240V
Color :

White and Burly Wood
Sorry, this product is not available at the moment. We will restock as soon as possible.
Description
The Kemei KM-9020 Rechargeable Beard Hair Trimmer for Men is a sleek and stylish grooming tool designed to help you maintain your beard and hair easily. The trimmer features a white and burly wood color scheme that is both modern and attractive. It comes equipped with a powerful motor and precision blades that offer a clean and precise cut every time. The trimmer is cordless and operates on a rechargeable battery, providing up to 120 minutes of continuous use on a single charge.